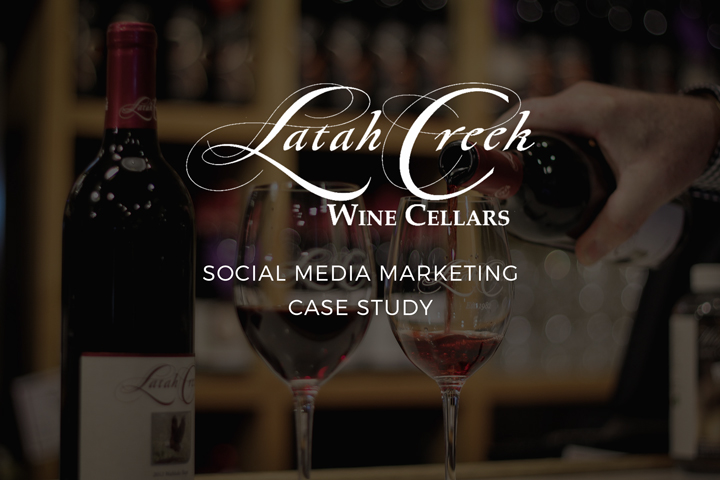 CAMPAIGN DATE: February 1st to February 28th
CHALLENGE:
Grow overall brand awareness on Facebook, Instagram, and Twitter
Increase total social media engagement and conversation with consumers
PROCESS:
Optimize Social Platforms
We recognized the need for the Latah Creek brand to be more consistent throughout all of their social platforms. In order to make the brand's digital footprint more cohesive, we tailored each social media bio, ensured a fitting call-to-action was implemented, and double-checked that all platforms were verified. After this, we made sure that all socials and digital properties were interlinked.
Build Out Tailored Content Strategy
After optimizing all social platforms, we pieced together a content plan that resonated and engaged the brand's target audience. We brainstormed what type of content ideas to post on each specific network based on which audience(s) exists where. From there, we built a social media schedule to optimize posts for times of highest engagement per platform. We wanted to ensure we were hitting the right audience with the right content at the right time.
Create Strategic Content
At this point, we took our plans and began to execute. We did this by fully submerging ourselves in the Latah Creek brand, getting to know the people behind the brand, and creatively capturing the value that the brands brings to their consumers and potential customers. Our main goal here was to humanize the brand.
Engage With Consumers
We noticed a big problem with other local businesses in the area – they weren't consistently engaging with their user base online. Because of this, we made an effort to closely monitor social activity surrounding the brand in order to grow an engaged following. On Facebook, we made it a point to be quick to respond to all likes, comments and shares. On Instagram, our focus included connecting with industry leaders and garnering a local following. On Twitter, we boosted sharing activity and regularly checked for opportunities to engage with trending hashtags.
RESULTS:
In one month, we garnered the following results from our social media efforts…
Facebook

159 Total Pageviews (+238%)
53 Page Likes (+212%)
Reached 6,930 users (+16%)
1,722 Post Engagements (+33%)

Instagram

589 New Followers
9,302 Total Impressions
Reached 6,555 users

Twitter

9,702 Impressions
251 Profile Visits
25 Mentions

Website

729 Sessions (+514%)
541 Users (+1,032%)
1,389 Pageviews (+406%)
CONCLUSION:
Through proper social media marketing, in one month we increased Latah Creek Winery's brand awareness, brand engagement, and online community through various networks. Not only has this equated to an increase in web traffic, but also increased sales and positive brand reviews.